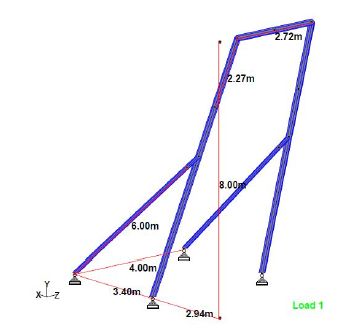 STRUCTURAL ANALYSIS OF MODIFIED "A" FRAME (2013)
Re-design of the "A" Frame structural analysis which will be used by Fugro Geos as a lifting frame during marine operations.
The "A" Frame has been modelled on structural software using stick element method. The model is a space frame structure element and connecting in each other by node.
Two load cases have been considered in this analysis that is static case and dynamic case according to the actual load that will occur during marine operations.
All stress output results were checked against AISC criteria according to AISC criteria.